Note:
This function is only available
I. Intro
Moments is an important space where everyone within the company is encouraged to freely share ideas and communicate with each other, promoting company values and culture.
Pinned moments can be used to promote important information. With one click, members can like and forward posts, ask questions, provide answers, offer suggestions, and share their opinions. Similarly, the company can organize and promote engaging activities and events.
Ⅱ. Steps
Enter text, images, or videos; add emojis; and @mention members. Then click
Post
to share a moment.

Click
Select category
below to post moments under different categories: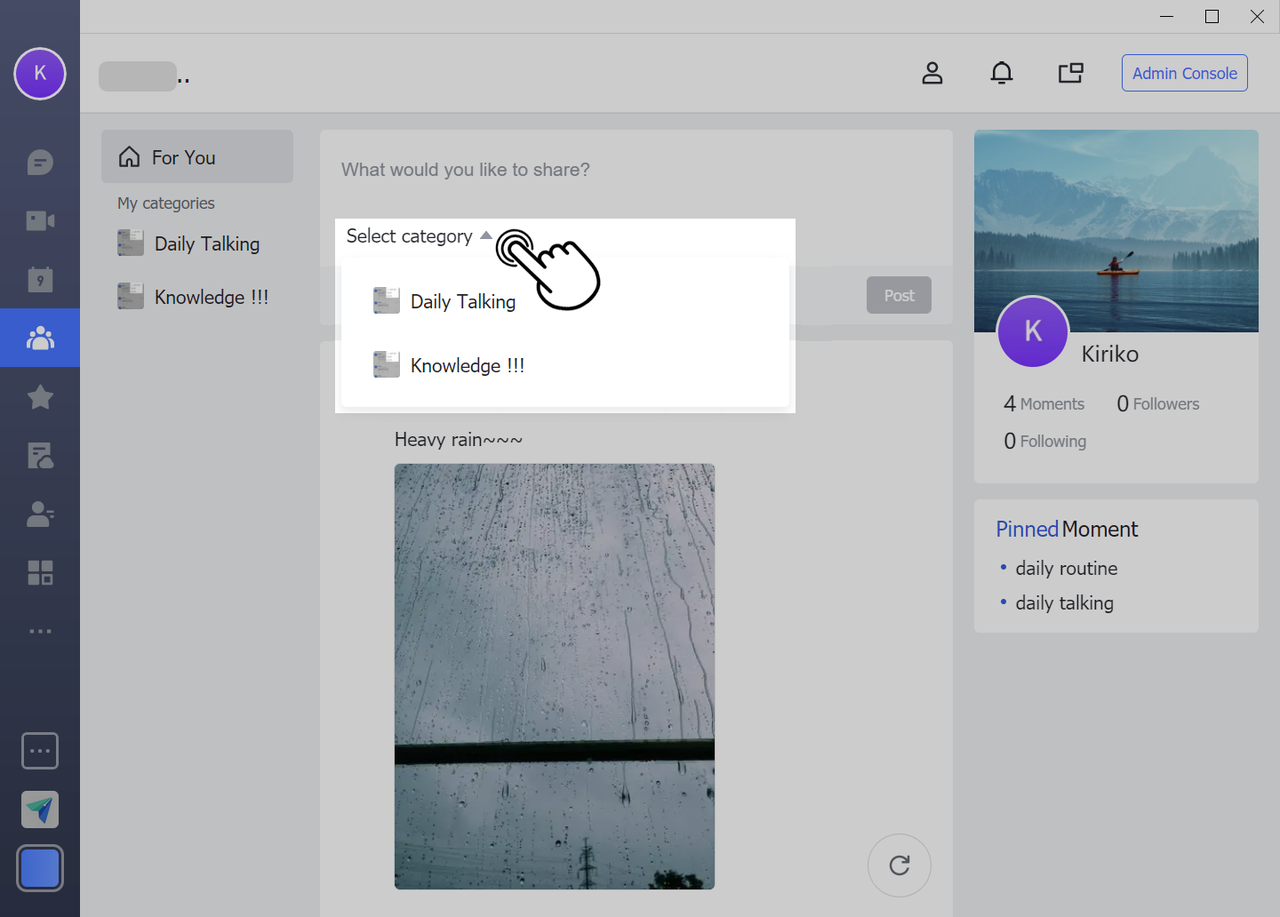 💻 Desktop
1.

​

Click a category to the left of the Moments homepage to view all posts under the category.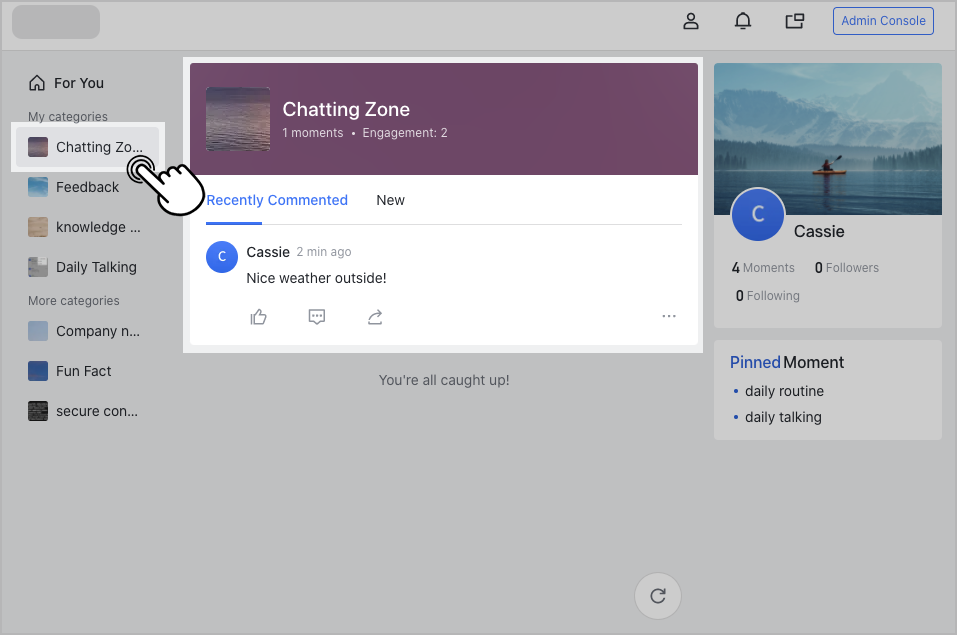 2.

​

Click category information below members' names to view other posts under the same category.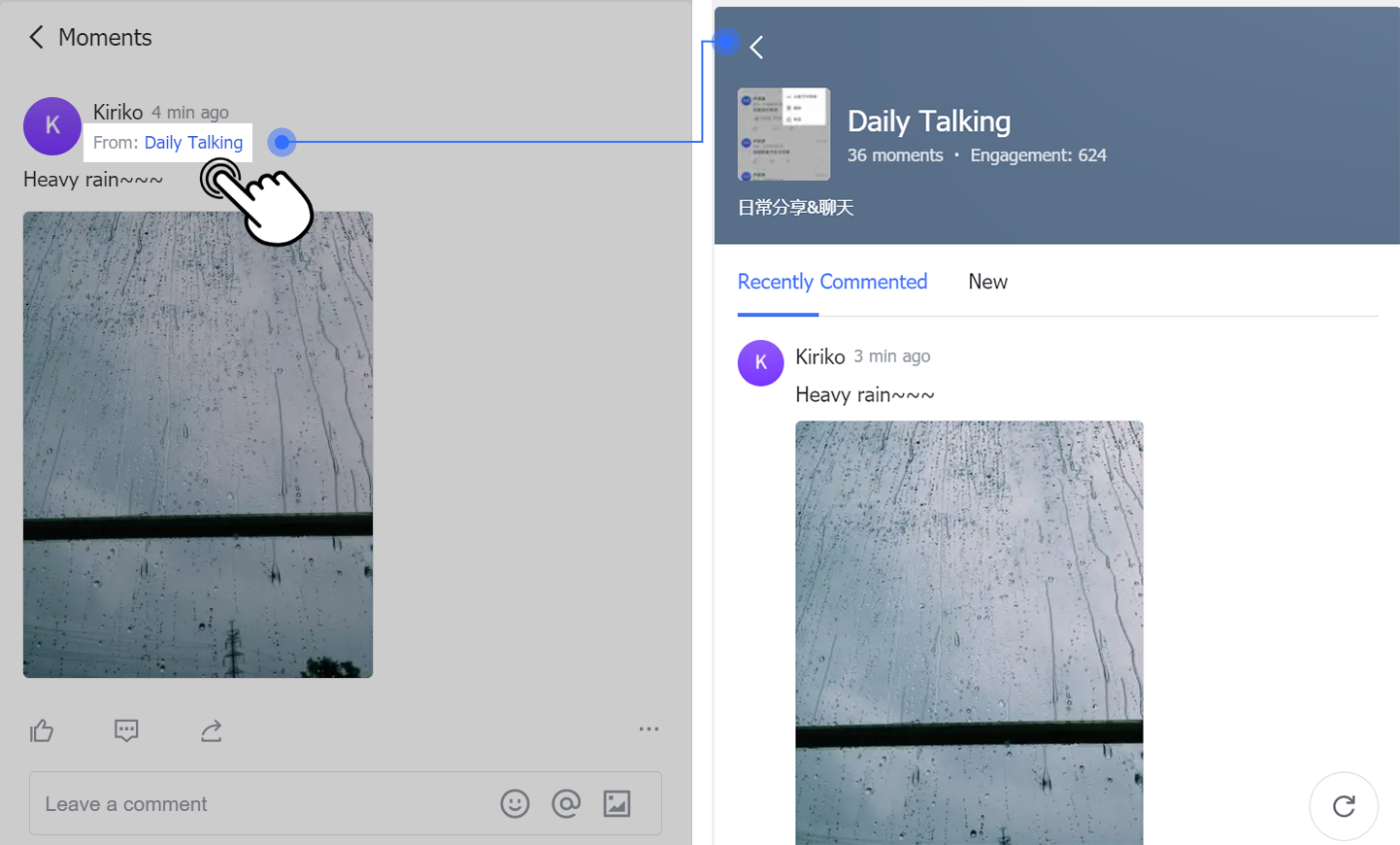 📱 Mobile
1.

​

Slide the category list on top to view

My Categories

, click category name to view all the posts under the category.
2.

​

Click

More

>

Edit

on the right to

Add

/

Delete

the categories or rearrange the order displayed on the top of the homepage.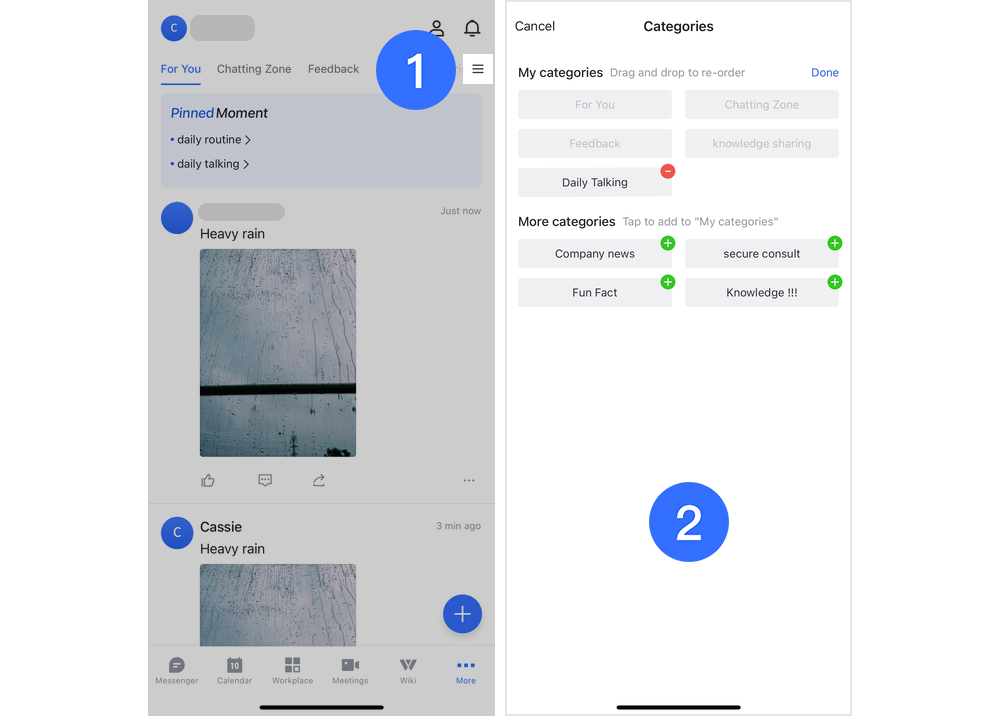 •

​

When posting a moment, enter

#

or click

Topic

before entering any text to create a new topic or select an existing topic. Enter any symbol (space included) to end the topic.
•

​

In the existing topics section, the number of interactions the topic has will be displayed on its right. If nobody has used the topic before, a new topic will be created.
•

​

On the Moments homepage, click on any topic to enter its details page.
◦

​

On the details page, you can view all moments related to that specific topic.
◦

​

Click

+ Create Moment

on the right of the topic to include that topic when posting a new moment.
•

​

The topic details page offers two display orders:
◦

​

Click

Popular

to view all moments with the high amounts of interactions.
◦

​

Click

New

to view posts by the time they were posted.
To add emojis in the chat of the post, hover over the
Like
icon and select the emojis you want.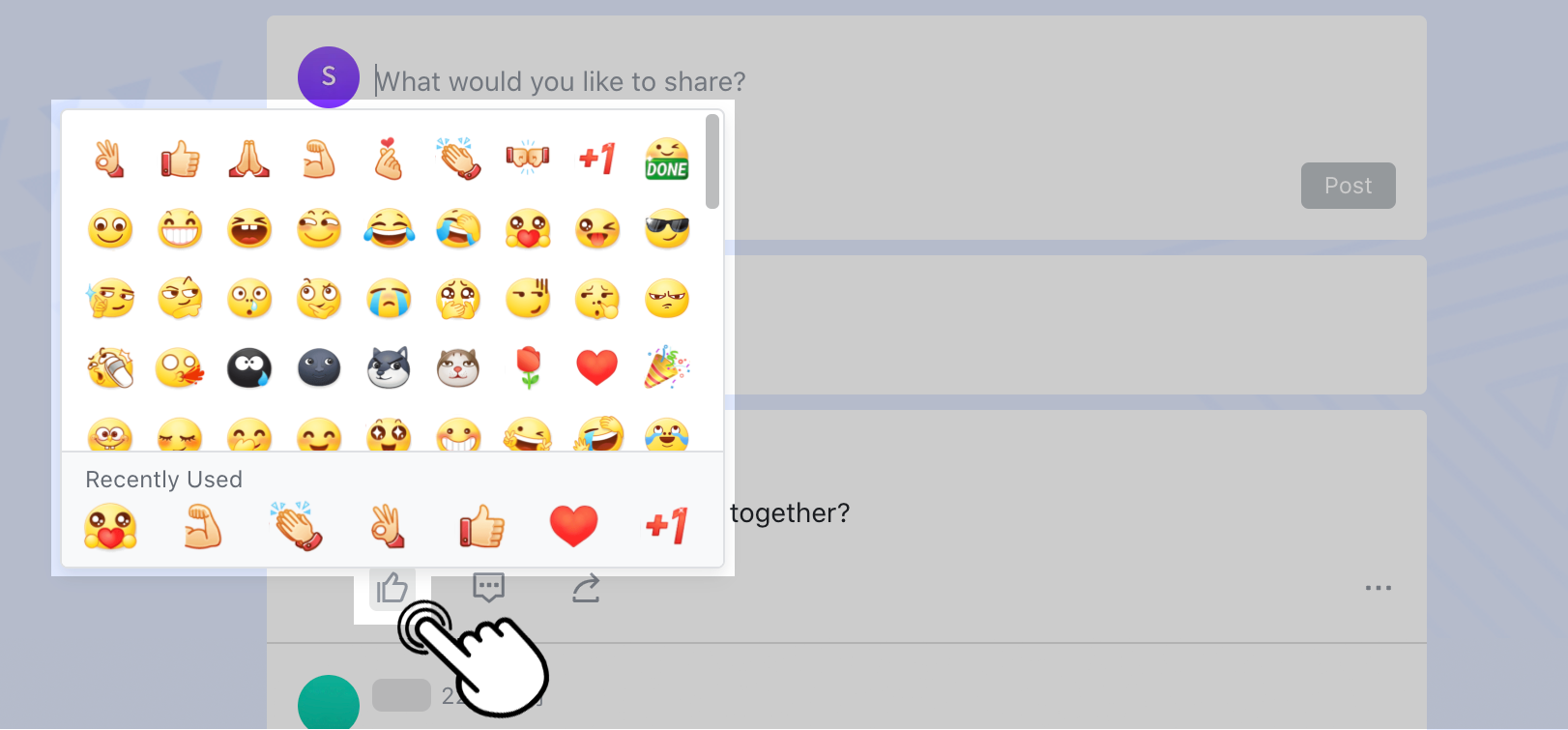 Click the
Comment
button to leave a comment. Comments can be liked and when a comment has received a certain number of likes, it'll be displayed as a top comment.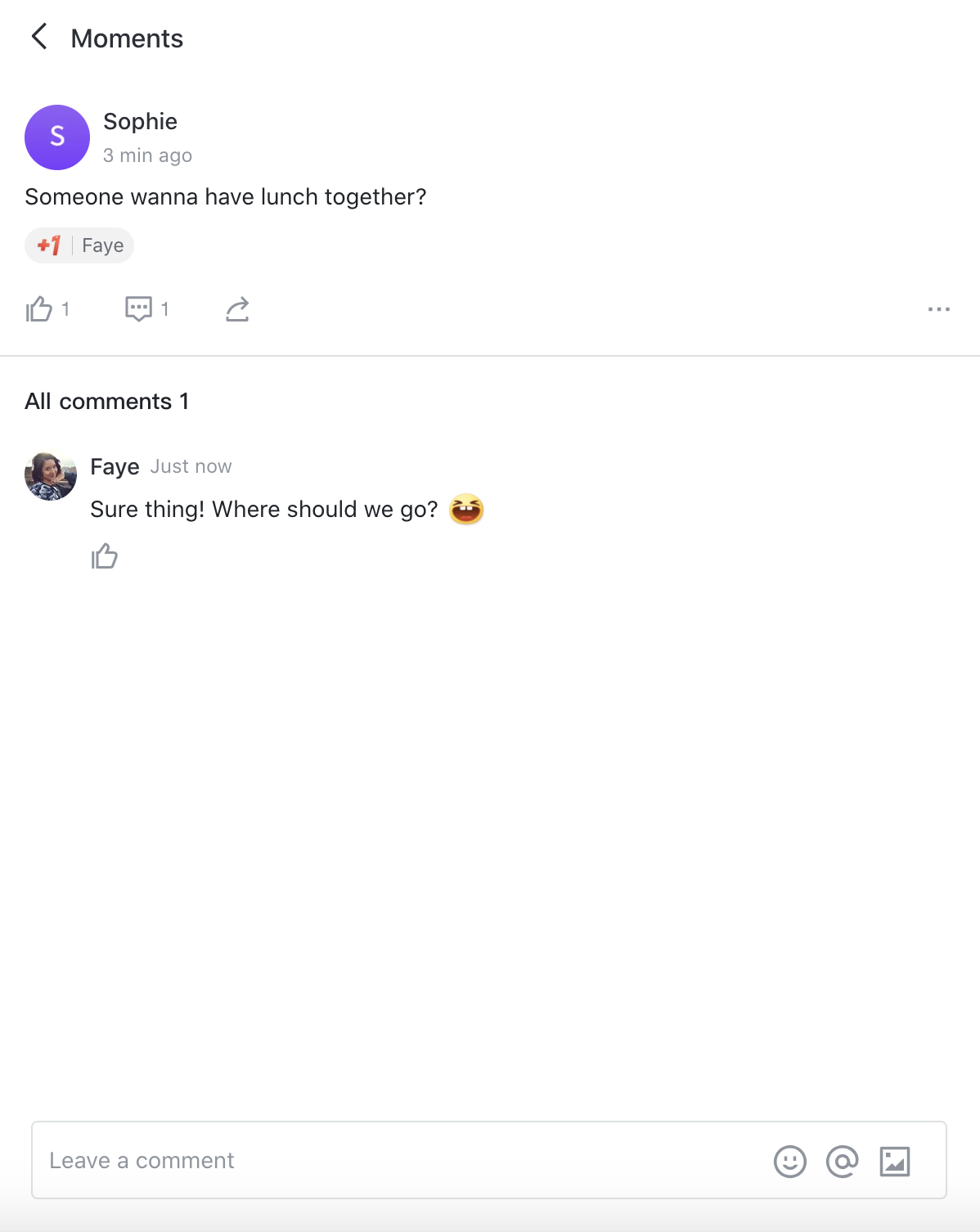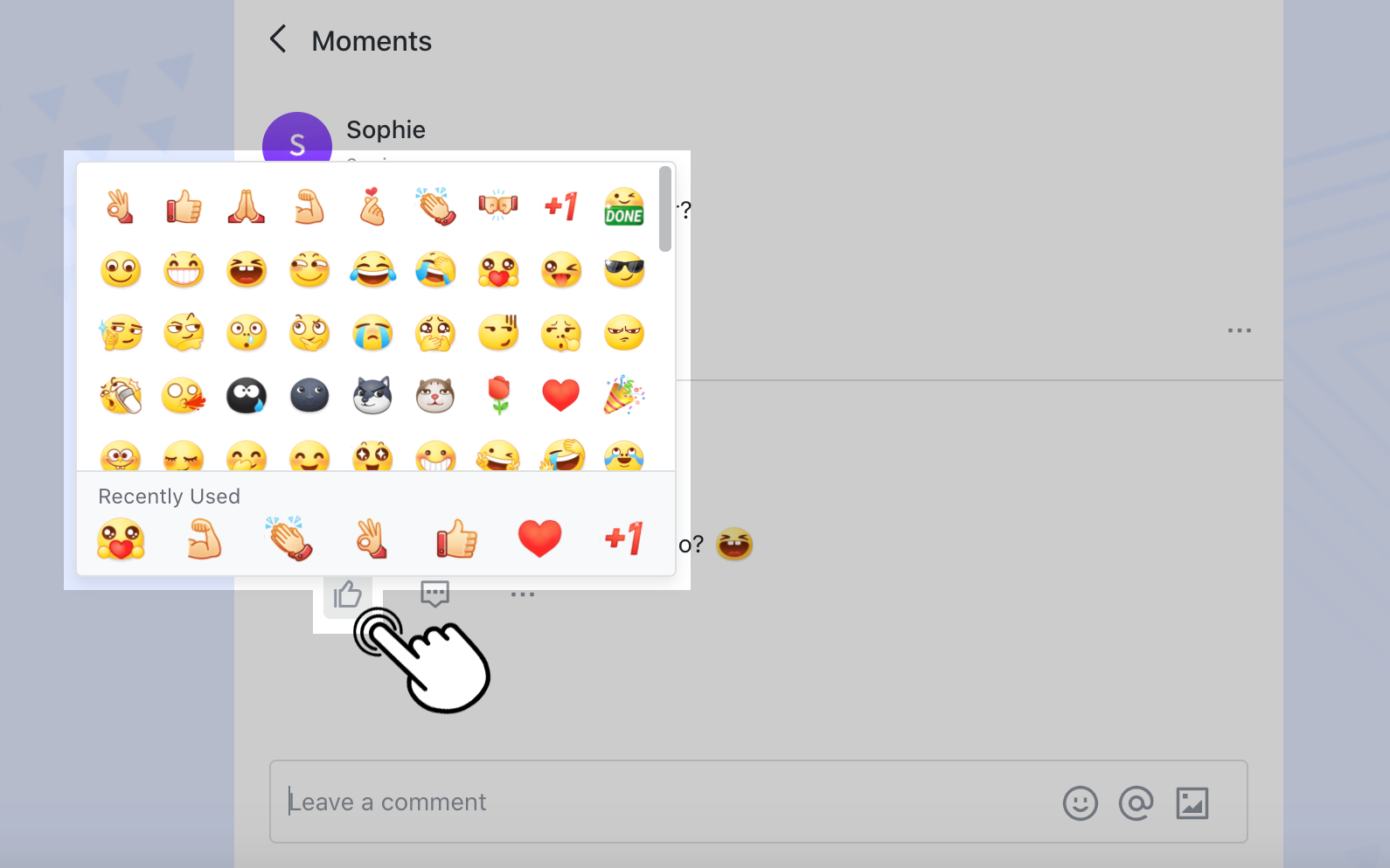 Click
Share
to share the post with other members or groups.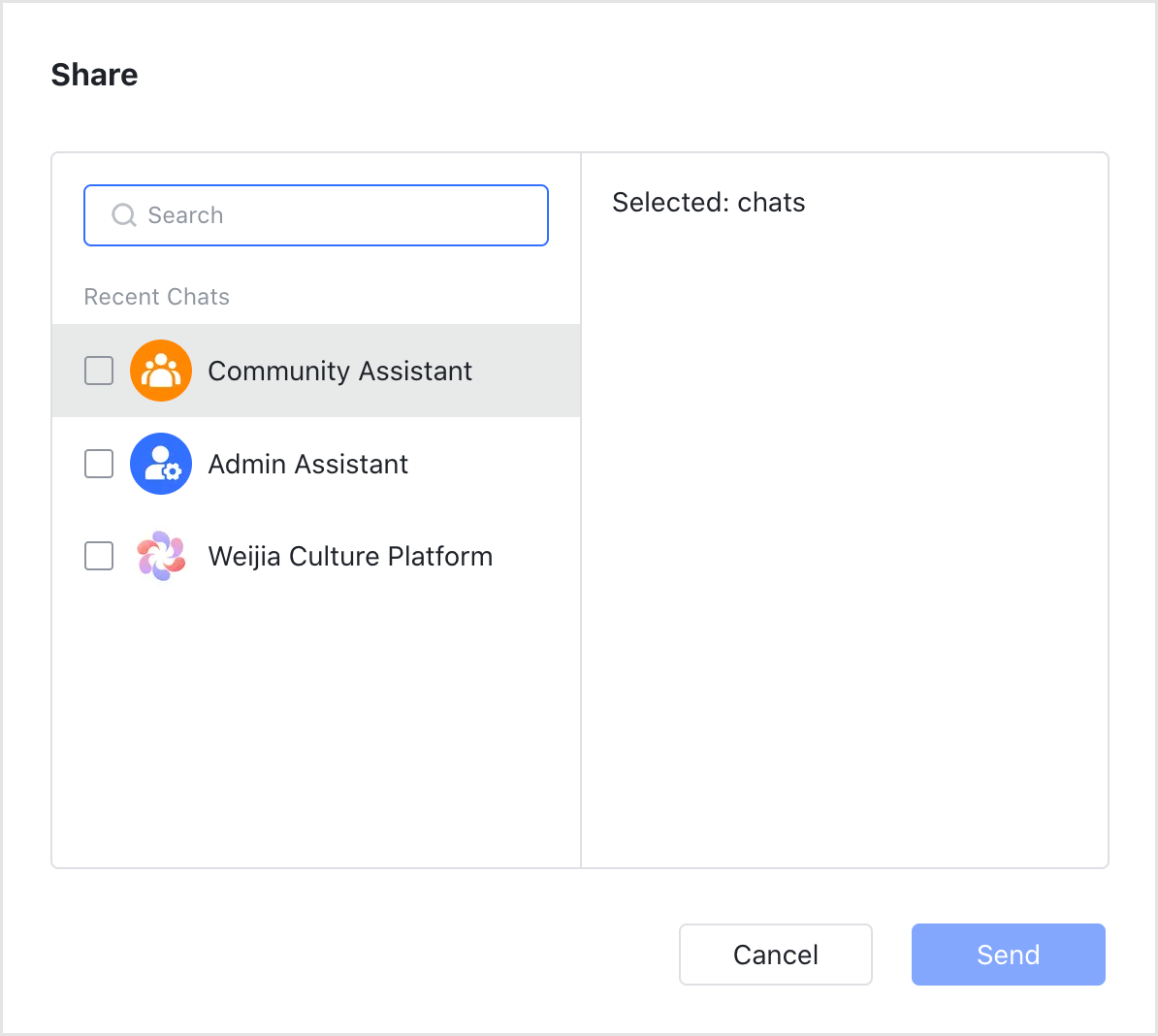 Click the moment to add details, view or participate in all interactions related to this moment, or follow the member who posted this moment.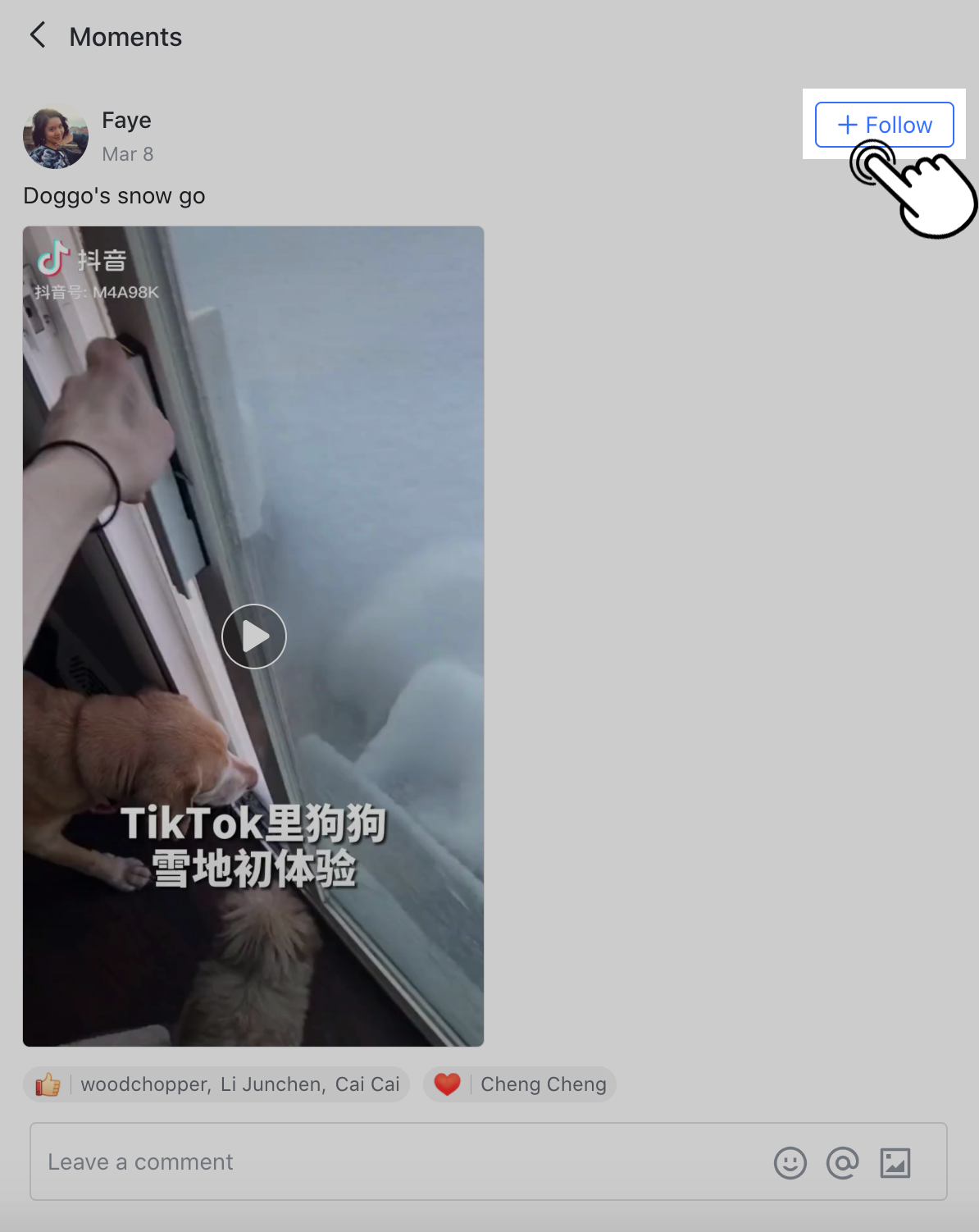 You can view details of interactions such as
comments
,
follow
,
emoji reactions
, and
@mentions
on the notification center. You can also
follow
other members.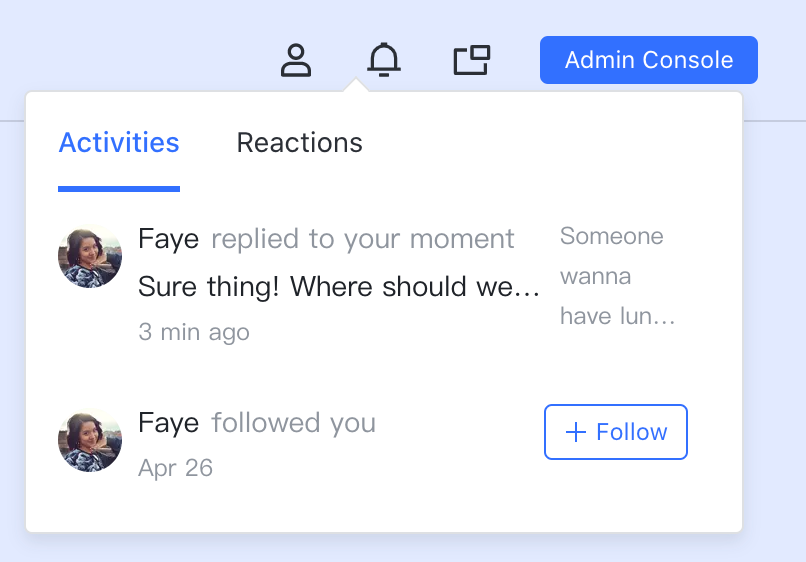 Click the member's profile photo to view their
Moments
personal homepage, including posted moments, number of followers, and the number of people they follow. You can also follow them on the personal homepages of other members.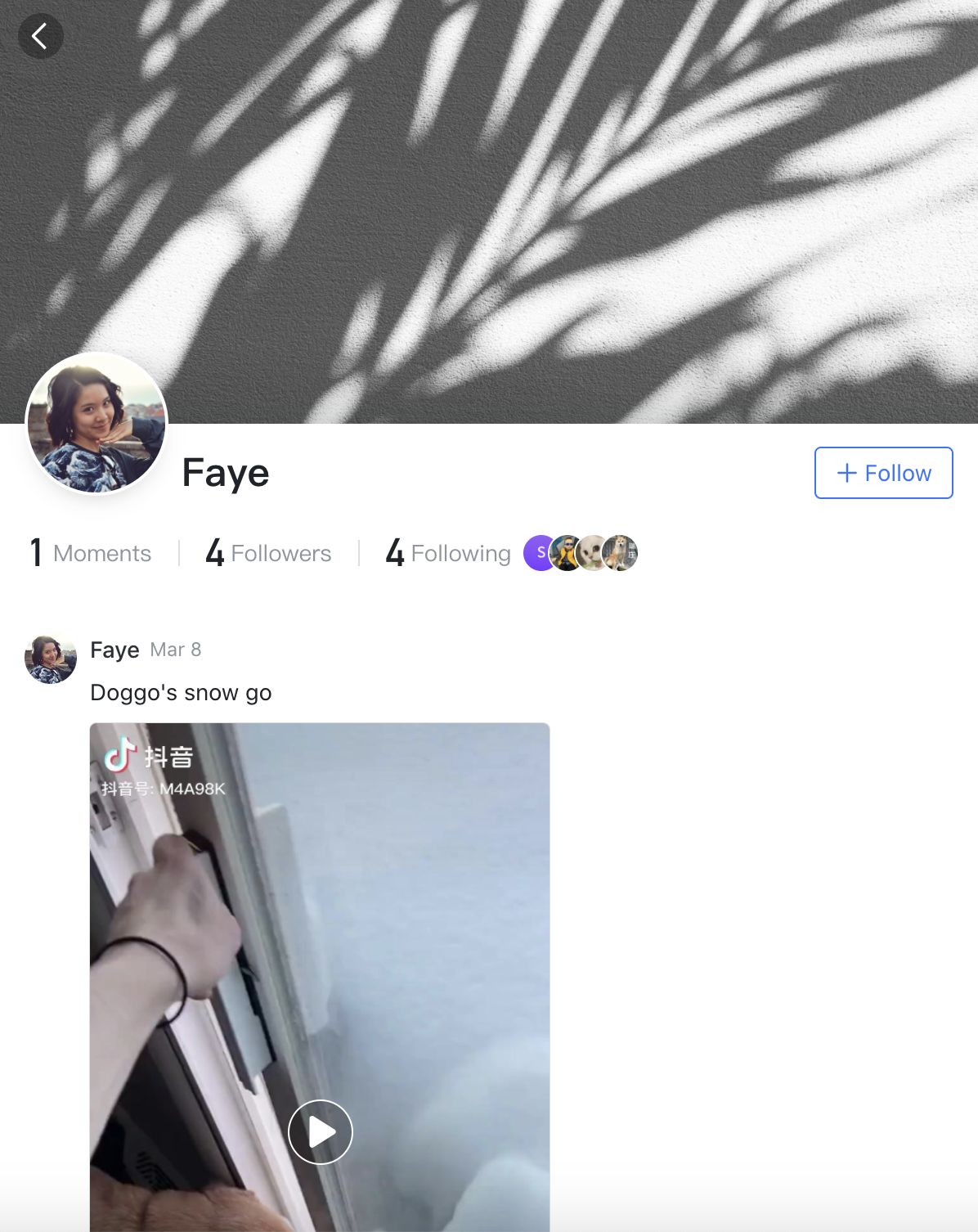 III. FAQs
Can I post images and videos at the same time?
No. Concurrent posting of images and videos isn't currently supported.
What's the limit of images or videos that can be posted at once?
Up to 9 images or 1 video can be posted at each time.
Can I associate a post with a few categories?
Currently, each post can only be associated with one category.