If the team administrator has enabled the Subscriptions app permission and some team member has created an account,
other users can go to the Subscriptions from Lark desktop app or mobile app and follow accounts to receive updates they are interested in.
1.

​

Select accounts to follow vs. default accounts to follow
You can follow a Subscriptions account in the following 2 ways.
•

​

Select accounts to follow:

Users select the accounts they are interested in to follow or unfollow the accounts. 3 setting methods are available as described below.
•

​

Default accounts to follow:

The account administrator sets the accounts to follow. All users within the specified range will follow this account by default and can't unfollow the account.
2.

​

Three methods to select accounts to follow
Users can have three methods to select and follow the accounts they are interested in.
If you haven't followed any accounts, or the accounts you have followed haven't pushed any content, you can follow the accounts you are interested in on the welcome page directly.
Go to the account list from the Subscriptions homepage. Find the account you are interested in and click
Follow
on its right side.
You can also
Unfollow
an account on this page.
Note: If "Default account to follow" is displayed for an account, it means that the account administrator has set it as a default-following account and you can't unfollow it.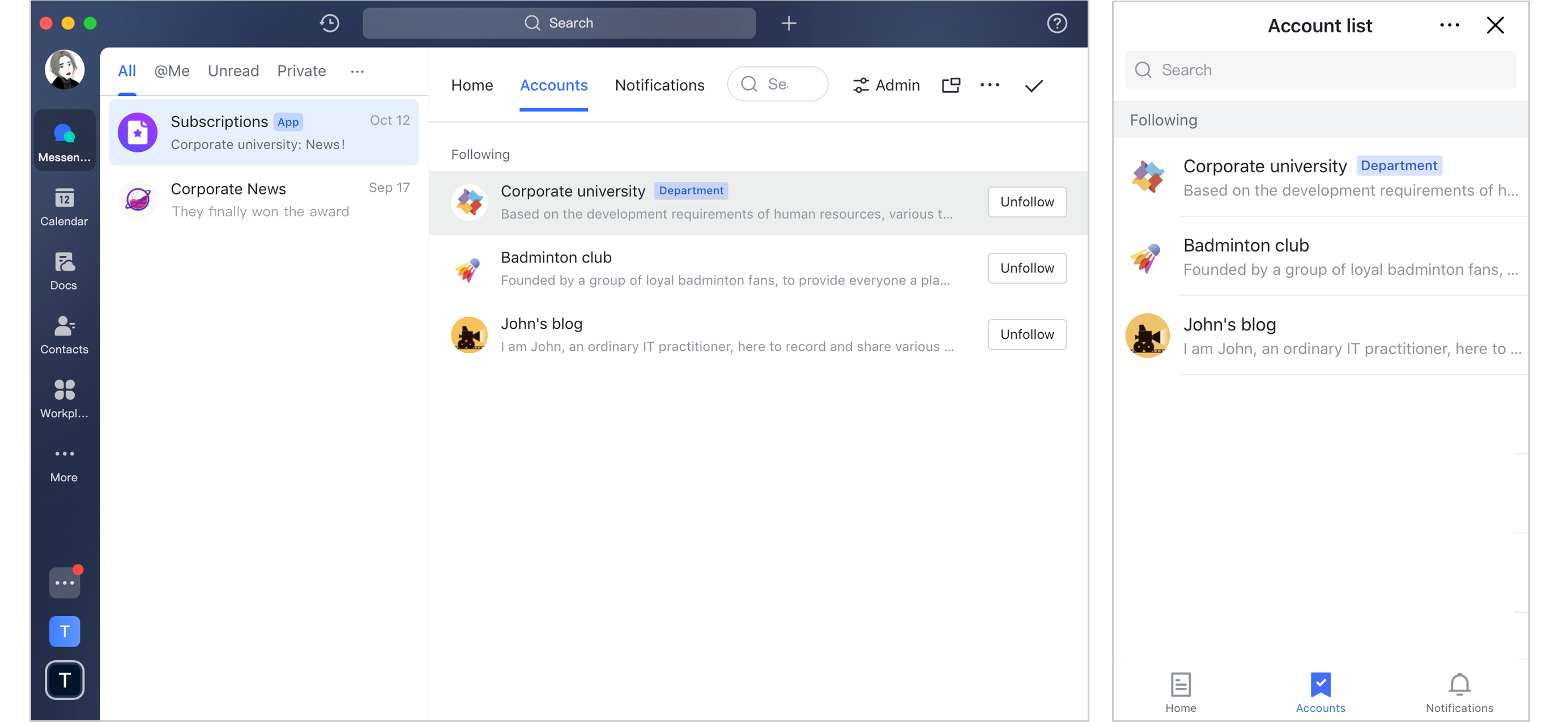 You can enter a keyword in the search bar at the top of the Subscriptions homepage to find and follow a related account.