Any account that is newly created or modified within the team must pass the review by the account reviewer to become effective. (The app administrator can specify an account reviewer.) Meanwhile, the app administrator can view and manage the information of all accounts within the team.
After a team member creates or modifies an account, the
account reviewer
will receive a bot message from Lark Approval. They can click the message card to view the account details and
Approve
or
Reject
the request. The new or modified account will take effect only after the creation or modification is approved by the reviewer.
Note:
1.

​

As an app administrator, you can go to

App Admin

>

App settings

to

Add or modify account reviewer.

(If you have made no such settings, the app administrator and the company administrator will be the app reviewers by default.)
2.

​

You can go to

App Admin

>

Review accounts

to view the account review status.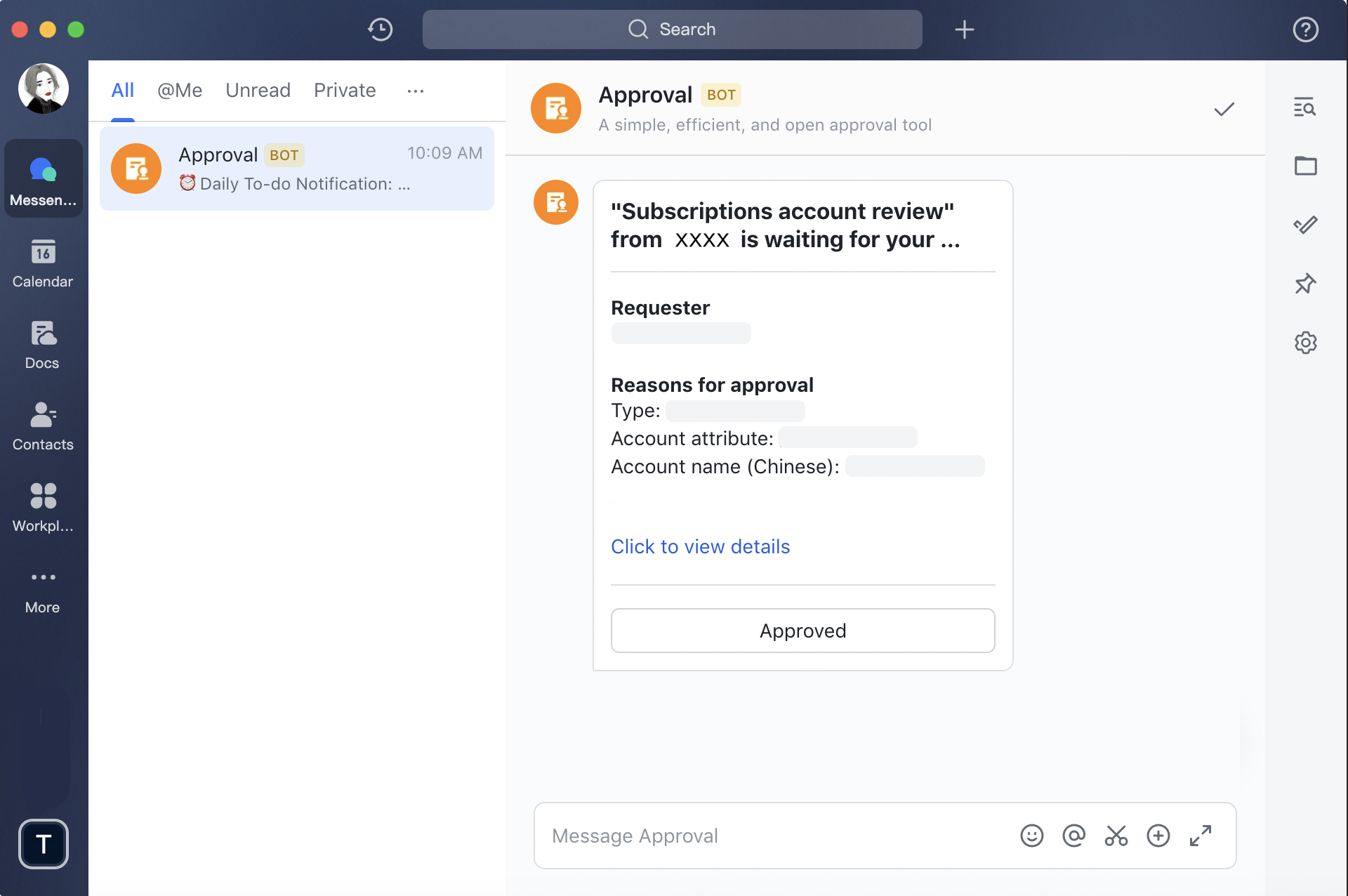 On the
App Admin
>
Manage accounts
page, you can view the information of all accounts in your team and use features such as deactivating, activating and modifying accounts.
•

​

You can click on the name of an account to go to its Admin where you can view all the content of this account such as the articles pushed by the account, comments on its articles and other data.
•

​

You can also click on the name of an administrator to view their name card and contact them conveniently.
•

​

Click

Modify settings

to modify the basic information and more settings of the account, including its intro and following settings.
•

​

You can click

More

>

Deactivate

of an account in use to deactivate it. Once deactivated, the account won't be able to be used for creating new content or editing historical content.
•

​

You can click

More

>

Activate

of a deactivated account to re-activate it.